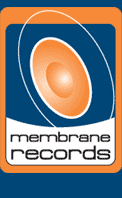 Releases
Curiosity – BUMshankar

After the debut with "Gurushopping" BUMshankar explored with "Curiosity" New Space-Dub Rock galaxies. The musical astronauts with Bern-charm fly again and the style remain mostly faithful. The twelve new songs are characterized by danceable and catchy melodies from the influences of dub, reggae, ska, electro and rock. "Curiosity", which is exploring will and inquiring mind, which is the wanderlust of mankind when studying starry heavens.

More Information: www.bumshankar.ch

Drowning – Insomnia Rain

Insomnia Rain is a Rock band founded in Thusis (Switzerland) in 2010. The band released its second LP "Drowning" in May 2015 and currently tours around Switzerland, Germany and Austria.

The band has two women on the guitars and is known for its energetic live shows and fresh and catchy rock music. The five members write all songs together and let many genres flow into the music and inspire them. Everyone in the band brings in his or her own and individual characteristic.

What results, mostly, is something between old and new rock music, with influences of funk rock, alternative, stoner rock and hard rock.

Closer – Michael Bormann

The golden voice of rock is back with a brand new album in the form of 'Closer'. After a stint on 'The Voice of Germany' Michael is back doing what he does best and that is singing his heart out on some great AOR / Euro-Metal.

Face The Faceless – MHOHM

OHM plays an unique mix between punk, grunge and hard rock.
Whoever is a fan of bands like the Ramones, Van Halen or Nirvana will like this record. The band plays honest and catchy rock n roll music. Each song embodies its own distinct message.

Play it loud!

Blue Room – Jon Zeeman

The latest and fourth album from Jon Zeeman is another classic. Intense blues-rock spiked with jazzy elements.
A real treat for every connoisseur.

Thana Ko Mahna Mytra – Thierry Zaugg

Imagine the epic score to a non existing fantasy-flick. That is Thierry Zaugg's.
An homage to the great composers like Hans Zimmer. Sit back and enjoy an orchestral world of sounds that soothes your soul and transports you amidst lost temples, mysterious plains and enchanted forests.

Love Is Magic – Michael Bormann

With a thirty year singing career and a growing collection of songs from eighteen years of albums, vocalist Michael Bormann has released a "best of" album. Focussing on power ballads, with the emphasis on power, this album includes the highlights of both his solo and duet recordings.
IREEN PUDIA

Ireen plays an astonishing mix of pop, gothic, electro and Trance-rock. The Indonesian singer wants to break into the European market with the help of Membrane Records. An exciting melodic and dynamic mix expects any music fan that gives Ireen Pudia a chance. Open up and check her out!

More Information: www.reverbnation.com/ireenpudia

Mondlandig – Chris Bluemoon

20 songs made it on the album of the artist from Graubuenden. The debut album is dominated by hip-hop, with a compelling blend of singer/songwriter rock infusion. Beautiful ballads like the first radiosingle "Füür & Flamma" (feat. Lou Zarra) and massive hits like "Pandabära im Näbel" or "King of Rock". Produced by the producer legend Lou Zarra aka Lou Geniuz. Besides the producer the CD features guests like rapper DaMos, LIV and SM.

More Information: www.chrisbluemoon.ch

Stirb Und Wird – SADHAKA

Sadhaka from Zurich came in contact with rap in the mid nienties, especially with local rap art. He discovered rap mainly as a creative outlet, which became his companion and foundation. Since his teenage years he has been influenced by rap and a strong quest for the higher meaning in life.
These two components are the basis of his music. At the turn of the century he stood on different swiss stages with DJ Sam-B and his crew Schabernax. Since 2003 it got quiet around Sadhaka. This changed with the current album «Stirb und wird» – «Die and become». It consists of 11 tracks, which were all produced by his old friend Sam-B (Samuel Bliggensdorfer).

More Information: http://djsamb.com/2013/10/31/sadhaka-stirb-und-wird-album-snippet-produziert-von-sam-b/


Goddess Of Fortune – produced By George Harrison

The absolute classic amongst all mantra albums, which should not miss in any serious collection! Over 40 years after it's historic recording in 1970 (produced by the ex-Beatle George Harrison and produced by Apple records), this album has lost nothing of it's fascination. Including the favorite «Hare-Krishna»-mantra and the legendary «Govinda»-song, which is still played every morning in temples worldwide.
Recordings of Fear – Heavy Metal Nation IX – Jan Thomas & Matt Brand

Take 16 bands, one up-and-coming recording studio and a man with a vision: producer and sound engineer Raphael Angst teams up with Quam Libet Records to bring out the best in the fast and the furious of the Swiss metal scene.

Please visit: https://www.facebook.com/tonstudioraphaelangst
More Information: www.quamlibetrecords.ch

The Path Of Least Resistance – Aggressive Sound Painters

A perfect blend of modern crossover, rock and metal. This long awaited new album from the acoustic maestros shall recolor your ears with blasting riffs, complex melodies and a beat that brings down the roof. Be Prepared … the Soundpainters are finally back.

More Information: www.soundpainters.ch

FORMAT C: – Nerd Invasion

Format c: is a geeky fusion of modern age beat's (including several dub-step elements) and old dirty funk from the 70's. Deep basses and groovy vibes from different string Instruments will lift you up in funk-step-wonderland.

More Information: www.bediff.com

No Scar So Far – The Sinful Saints

The Sinful Saints succeed in managing the balancing act of extravagant appearance and brilliant songwriting.
Without any professional support, The Sinful Saints sold in 5 years over 10'000 records and played over 200 concerts in front of thousands of enthusiastic spectators all over Germany, Switzerland and Austria.
Their music: there are rock songs, epic ballads as well as funky dance tracks in the tradition of James Brown and the singer Chris Jackpot's smoky and soulful voice, which gives every song its unmistakable and highly original style.
Freaky, stylish and sexy: The Sinful Saints are definitely a band you shouldn't miss!

More Information: www.thesinfulsaints.com

Down on my Luck – Jon Zeeman

Jon Zeeman's 3rd release features a new direction with 11 great original blues rock songs, with superb vocals. Think Allman bros./SRV meets Hendrix & Johnny Winter. A new Florida twist on a great genre!

More Information: www.jonzeeman.com

Unbounded – Tempesta

Genre: Modern Hard Rock

Tempesta's got their finger on the pulse. Their new CD "Unbounded" started off directly on place 19 of the swiss album charts. No surprise: The band has definately found their groove on their forth album and can draw from a vast experience. With "Unbounded" Tempesta fulfilled some of their long cherished desires, i.e. they recorded the album with the reknown american producer Tom Whitlock.

More Information:www.tempesta.ch
Return Of The Raggamuffin – Skarra Mucci

Skarra Mucci´s 4th album is about love, positivity and consciousness, as Reggaeville says it's the bomb. This artist, also known as the Lyric Millionaire, proves once again that he is convincing on reggae as well as dancehallproductions with his unique style, his powerful voice and his versatility writes Reggae Rhein Main.

More information: www.paraschizzo.com

Best Of Timothy Campling And Friends – Concert and Overtone-Gitar meets World-Music

Already in 2001 Timothy Campling impressed us with his CD "Fascination Bach and Gypsy music" (also produced by membrane records). Thus we are now glad to offer with this CD the full range of the creative works of this price winning concert guitarist and his musical encounters with his favorite musician friends.

On this CD has been recorded for the first time ever, the Nylon string Sitar guitar. Enjoy a great range of classical compositions and also spanish latin music, improvisations and meditative songs.

More information: www.timothycampling.de

Stiller Westen – Sentino aka Sentence

Sentence – an exceptional artist from the German Hip-Hop scene. Has worked with the most successful rappers, i.e. Bushido, Kool Savas etc. The time of silence is over. Shaped by the hard reality of everyday life, the carefree Polish Sentino returned to his roots. Starting his work again, as a musician – this is Sentence. The Street Album "Stiller Westen" offers everything imaginable. 110% Hip-Hop. Music without artificial attitude, utterly honest from the bottom of the heart.

More information: www.paraschizzo.com

Gurushopping – BUMshankar

An explosive, far out mixture of three gifted experimental musicians. Space-Dub-Rock: What sounds wild is in fact much scarier. BUMshankar are mixing rock with break beats, reggae and dub – spiced with sudden vocal samples. This creates the distinctive BUMshankar sound experience. With their first album "gurushopping" the three from Bern want to conquer also other parts of the world.

More information: www.bumshankar.ch

True As Steel – HEAVY METAL NATION VIII – Jan Thomas & Matt Brand

Until now, each installment of the HEAVY METAL NATION CD series catered to all the sub-genres of metal in the Swiss hard'n'heavy scene. HEAVY METAL NATION VIII, however, was forged exclusively for the true at heart. Here, the trinity of true metal, power metal and thrash reigns supreme!

More information: www.quamlibetrecords.ch
Shares For Bears – Heavy Metal Nation VII – Jan Thomas & Matt Brand

HEAVY METAL NATION VII - Shares for Bears is a special HMN edition in co-operation with Peak Level Productions for the benefit of Shares for Bears: all participating partners will donate to this trust dedicated to the health, salvation and restitution of bears in captivity, a problem particularly salient in several Eastern European countries where people are forced, for example, to make a – meagre – living of keeping a dancing bear, albeit in a desolate, weakened state.

Please visit Vier-Pfoten.ch

More information: www.quamlibetrecords.ch

From Brooklyn To Switzerland – G.L.O.C.

Membrane Records & Paraschizzo presents the debut LP of G.L.O.C. "From Brooklyn To Switzerland". Street-Hip Hop from the heart, the 15 tracks are produced by K-Master (Infinit Records), Puppenspieler & Ripa (Paraschizzo). Featuring guests o.c., J-Ro, No Idea, Figgdy Ernscht, Bully (D-Block), Main Flow, General Z, Tek and Rusty Juxx.

Extrasensory perception III – Compiled by DJ Martin & Liquid Soul

Mikrokosmos rec. presents 9 fresh and unreleased tracks for the passionate progressive-trance lover. The third installment of the successful extrasensory perception series, compiled by double beatport and dj awards winner Liquid Soul together with his partner to Earsugar – Martin aka Human Element.

The compilation contains some outstanding Progressive Trance anthems such as Liquid Soul`s remix to Ovnimoon's Galactic Mantra, Human Element's remix to Midimal – Ages Of History and productions that Martin and Nicola did together as Earsugar. Quality and fresh tunes were signed from Aquafeel, E-clip and Nerso.

On top of this, Extrasensory Perseption presents new and exciting newcomers to Progressive Trance world like Maco and Double Click, and as a cherry on top Egorythmia's powerful remix to Ace Ventura`s highly acclaimed Dark Matter track, makes this compilation something not to miss!! Feel it, enjoy it and love it!

More information: www.youtube.com/user/djmartinmikrokosmos
and www.facebook.com

Skarraschizzo – Skarra Mucci

A new crossover creation by Skarra Mucci, the lyrical millionair, is an extraordinary piece of art.
The master of versatility, often confused with Shaggy, combines in this CD almost every facet music has to offer and shares his souly, rootsy and sometimes rap laden message, supported with featuresby Ras Charmer, Seranjo & General Z and G.L.O.C, with lovers of Reggae – and Hip Hop – Music.

More information: itunes.apple.com
and www.paraschizzo.com.

Fiddylirium – Figgdy Ernscht

Whoever hearts "Fiddylirium" for the very first time remembers HipHop productions from the USA. The zurich producers Puppenspieler, Magic Finger and Ripa are hitting the Zeitgeist with their uncompromising beats. Same for the lyrics of Figgdy, who with his fourth album definately found his style. The result is probably the first swiss rap album for the street which deserves this name – or in the words of Figgdy "concrete-music".
More information: www.paraschizzo.com.
The other side – Tempesta

From the first beat of this CD reaches you Rock, Southern Rock and Country, which proves to be a perfect mixture. You are kidnapped and transported into a concert hall in the deep South of the USA. There are also some songs for the convinced Line Dancers. The duet with Rachel William (Nashville/Tennessee) is the perfect finale.
More information: www.tempesta.ch.

All in – Mark Sweeney

No doubt about it, Mark Sweeney has rock flocking in his bloodstream and accordingly this CD also sounds like it. In addition, all the marvelous ballads are also included besides all the Rock Songs. His voice is again very impressive. He invited high-carat guest's musicians like drummer Jörg Michael (Stratovarius) and guitarists Stefan Kaufmann (Ex-Accept and U.D.O.) and Bruce Kulick (Ex-Kiss). He performes an impressive duet with the beautiful and great singers Pearl and Robin Beck.
More information: www.marksweeney.ch.

Real Nature – Diaspro

This is it! The album par excellence. Diaspro succeedes with Real Nature. Your emotions are challenged in versatyle ways. Rhythmically the folk/jazz goes into your ear and the ballads in rhythm & blues meet the point of contentment. Of course pop/rock is also present. The vocals in different languages are another highlight. The entire mix transports you into a higher sphere.
More information: www.diaspro.ch.

Rising Sine – Neckless

Their style is a unique blend between Funky, Offbeat mixed with Reggae and rising rock elements – the band from the eastern part of Switzerland surprises with their first CD. The uniqueness of the music comes mostly from the exceptional vocals. It's a pleasure to hear the band.
More information: www.neckless.ch.

Dubvision II

Dubvision II - 20 years later - the follow up of the first german Dubalbum comes as an exclusive compilation of euphonic trax by various friends who have recorded with Felix Wolter at Staccato Studio and Time Tools. Beside THE VISION and the HERBMAN BAND may can find also the STACCATO ALLSTARS, GENTLEMAN, TAMIKA & MAMADEE and the FAR EAST BAND. You can listen to the voiced Originals of these dubs on the official records of the artists. On DUBVISION II we have brilliant instrumental versions, balance engeneered by the DUBVISIONIST aka Felix Wolter, proclaiming once again a timeless manifest of relaxing chillosophie. turn the music on, feel nice and find some space for your own. bless!
More information: www.myspace.com/perkussionelektronik.

House on the Beach – The Vocal Edition

With the release of "House on the Beach", the label Time Tools presents again an exclusive collection of previously unreleased tracks that vary between deep-, vocal-, chill- and minimal house.
More information: www.myspace.com/timetoolsrecordings.

Charming Melancholy – Gooba

Here is something special. Happy and melancholic songs mixed together to reflect the ups and downs in our everyday life. Get ready for a journey through pounding grooves and emotional ballads.
Heavy Metal Nation VI – Jan Thomas & Matt Brand

The anniversary rages on with another 19 bands: a well-rounded metal compilation delivers traditional metal by Me And The Rest, Sin Starlett, Minhyriath and The Force as well as modern sounds by Hellvetica, Fragment Of Symmetry and Duality Of Mind whilst Pornolé, Røstrøkr and Pÿlon prove that not only their names are out of the ordinary!

Heavy Metal Nation V – Jan Thomas & Matt Brand

Quam Libet Records' fifth-year anniversary compilation. Breathtaking power metal by Rizon, Dr. Cranknstein and Sliks side by side with death metal by Soulless, Nihilo and Timor, then there's Excelsis' folk metal as well as thrash by Pigskin, Disobedience and Sceptic Christ. 19 bands make up this rich metal collection!

Extrasensory perception II
– Compiled by DJ Martin & Liquid Soul

For the second time the well-known artists DJ Martin & Liquid Soul show up with another release in the Extrasensory perception serie. Dj Martin and Liquid Soul worked together with the frontline of today's progressive trance scene, to create a lush and unique flow of tracks from artists like Ace Ventura, Midimal, Gaudium, Suntree, Protonica and the new project Flowerbomb from Australia. Also included Dj Martin's new project Human Element, Earsugar with the Dancefloor-Killer 'Bonfire' and Liquid Soul with 'Adrenaline'. This compilation will kick you to the next level of your own "extrasensory perception"!

Pré-Médité
– One Spirit

One Spirit flashes with deep lyrics about politic, life and spirituality. The boys – from Bordeaux to Zurich – present with their debut album a perfect mixture of French beat with deliberate lyrics. With their first album "Pre-Medite" One Spirit would like to reach the hearts of the people and call them to brotherliness. At the moment they totally overshoot in France and are on their way to the very top and will inspire the people with their music.

Mágico
– Pablo Miro

Pablo Miro: Argentine Songwriter of world music. Mágico is a magic connection of the traditional folklore music of Argentina. With the most modern sound possibilities which the electronic music offers as well as the tropical Jazz and the Bossa Nova. Pablo Miro's songs sound very argentine and at the same time global and borderless. His songs are movingly humanely. The expression in his songs is love, resisted compare with the injustice, asking about our existence in present as well as biographies of the South and Southern Latin America.
More information: www.pablomiro.com.

Bada Bing Bada Boom
– Andreas Winkler & The Sentimental Gangsters

SWING * CHARLESTON * CANZONI
Andreas Winkler and his boys interweaved this wonderful music from the first decades of the twentieth century and scenic criminal elements to an ironic homage to the excessive time, the prohibition and a lot of classical gangster movies.
More information: www.sentimentalgangsters.com.

Doom
– Pÿlon

Traditional / epic doom for fans of Count Raven, Saint Vitus, Black Sabbath.
More information: www.pylon-doom.net.

Love In Stereo
– Liquid Souls

Love In Stereo is full of love and makes you smile. Nicola Capobinco has completed yet another masterpiece. With his tight, phat production he gives us an album of 9 brand-new and exclusive tunes from his studio in Zurich.
Since Liquid Souls first album, Nicolo has been fully booked with his live and DJ sets. This new album is setting a milestone for the progressive trance scene, enchanting all his worldwide fans and inspiring frontline artists to remix his tracks.
More information: www.liquidsoul.ch.

Tomorrow The World
– Fair Haven

Fairhaven plays melodic heavy rock with big sing-along choruses. A must for all fans of Van Halen, Mötley Crüe and Skid Row. This album was produced by Darren Grahn (Metallica, Bon Jovi etc). In addition to the entire "Ride" album are also nine demo songs from 1998 on the "Tomorrow the world"-CD.
More information: www.fairhavenrocks.com.

A Trip Abroad
– Café Latá

Stylish lounge-music with nu-jazz, latin and world music elements. A fusion of acoustic/real instruments like: bass, e-bass, saxophone, flute, Bansuri (indian flute), acoustic guitar, e-guitar, piano, drums, percussion, vibraphone, violin, paired with electronic/digital elements: sampler, synthesizer, virtual instruments/effects.
This genre creates a pleasant atmosphere and is ideal as background music, to relax and chill. Some tracks are full on dance music. More information: www.myspace.com/cafelata.

Un umile Giullare
– Don Max

Don Max with "Un umile Giullare" is a real revolution in the italian-hip-hop-scene. A multistyle-album from a multistyle-artist from the deep south of Italy. Its 22 killer tracks will put a spell on you!! Rap-music in its best form, in an original and incredible way blended with reggae ton, reggae, latin, R&B, electro etc. Featurings with The Alkaholics (USA), Frontline (CH), Lino Lavista (I) and many more. More information: www.myspace.com/donmaxmc.

Once upon a place
– Sphère

(Style: Pop / Trip Hop / Melodramatic Pop)
The band opens new worlds to the listener through spherical sounds under laid with groovy beats. Melancholic and dreamy, a tension is built up, which culminates in a dramatic firework of acoustic crescendo.

The different musical backgrounds of its members do not allow their work to be defined by one word or genre. A touch of trip-hop, a bit of drum n'bass, rock, pop… but ultimately still always spherical.
More information: www.myspace.com/spheresound.

Electrees
– Illeist Collective

(Style: Electronic - Trip Hop)
ELECTREES stands for the playful, creative and multilayered Debut album, which the musicians Silas Bieri (Keys, Electronics & Vocals), Miro Rutscho (Bass) and René Flückiger (Drums) released in April 2008 under the name «Illeist Collective».

As the title is suggesting, this album combines electronic structures with analog sounds to an organic whole, swiftly transcending preconceived boarders of genres.
More information: www.illeist.net.
Capture The Moment
– Michael Bormann

The former singer of Jaded Heart is back with a brand new solo album called Capture The Moment. Fantastic melodies, big hooklines, fantastic guitars and most important memorable choruses.
Michael Bormann is a talented musician faithful to his sound, a musician that never lets down his audience. He is delivering high quality in all the 14 songs.
"Capture The Moment" is simply an album that worldwide melodic rockers will love, an album that is simply outstanding!
More information: www.michaelbormannpage.de.

Ready 4 you
– Larry's Blues Band

Larry's repertoire clearly shows how wide the range of blues really is. From traditional to rock blues - name it. It's all part of his performance. The orginal Larry "Bluesdoctor" Schmuki has once again released a CD. It has been over 40 years now that the Bluesdoctor tours the country to make himself one of the eldest embassadors of this branch of music. His virtous, soulful, unmistakable way of playing inspires again and again.
More information: www.larrysbluesband.ch.

NETWORK PIECES – The Electronic Components
– mixed & compiled by Roger Prinz

The Electronic Components: Elektrobeat and Minimal
For his Compilationmix the DJ and producer Roger Prinz (Remixes for Eric Prydz, Steve Angello, SoPhat!, Georgio Prezzioso and Luna, productions like Get Sex, Freak Like and the chartbreaker Musikgeschichte) took tracks from Serwo Schamutzki, Klaus Schneider, Martin Buttrich (exclusiv piece), Boomclicks, Sascha Wallus, Denis Goekdag, ElDaro vs. Caso, Oliver Decks, Supafeed Deejays, Gumnior and Kevin Rocks.
More information: www.timetools.de.

NETWORK PIECES – Deep Melting Grooves
– mixed & compiled by Christian Weiland

Deep Melting Grooves: Deep House
Besides the artists belonging to Time Tools Records, Christian Weiland, professional DJ focused on Deep House and Detroit since 1993, has visited his musical friends in the area of the Ruhrpot and as a result came up with a very nice and smooth Deep House Compilation.
Artist like Wolfgang Strausdat, Senso, Westpark Unit, Headphonism (Lorenzo), Frankman, Ralf-e, Ron Paul, 3 Guys & a Cat, Matt Flores and Flokatiér are as well to be heard as Julia Messenger's voice, who already gave lots of charming ambience to some of the Moonray Lounge productions.

Waitin' for the Nighttime – The Sinful Saints

ready for some sexy funk rock !

A young dynamic band from Zurich who really got in goin' … (influenced by: Red Hot Chili Peppers, Jimi Hendrix, The Mars Volta, Prince …)
More information: www.thesinfulsaints.com

Detached – Jazoo

Another great album from JAZOO, this time even more jazzy than before! DETACHED clearly belongs to the broad branches of modern, but melodic jazz with many elements of different 'world-ethno' kinds, electronica, nu-jazz, fusion and ambiental. Very tasty for all music adventurers.
More on www.jazoo.si

Zeeland – Jon Zeeman

After Still Life, now his second album! Superb funkjazz and bluesrock from New York.

Impact two – Paraschizzo

29 tracks, mostly about american schizzo mentals spittet incl. 4 exclusives from the main producers puppetplayer and magic finga. Over 30 MC's from different regions present their voice on this extra special compilation sampler. Part of the team are the usual suspects paraschizzo members, i.e. FIGGDY ERNSCHT (CH) , SERANJO (D), G.L.O.C (USA) UND GENERAL Z (J)

Released March 14th 2008

Headfukker Part One – My name Seranjo

Seranjo, the turkish/german rapper releases after 20 official features the T.H.F. part one. The 54 minute debut solo mixtape is packed with 35 burners, out of which 4 exclusives, originaly meant to be released as track albums. Seranjo is on a roll with his own personal project and starts off with a bang the T.H.F series.

Released March 14th 2008

Heavy Metal Nation IV – Jan Thomas & Matt Brand

A compilation of 18 great hard'n'heavy Swiss bands! The hardest, fastest and most melodic Swiss metal compilation to date: HEAVY METAL NATION IV.

Monster Rodeo – Cowboys from Hell

Riding, shooting, running. Wanna find out what it sounds like when three cultivated brutes with a soft spot for jazz, Zappa and Rage Against take off? Finest rogressive, funky jazzrock.

Puerto Mestizo – Claudio Taddei

Milonga-Candombe-Lamurga (Ticino-Uruguay)
Acustic folk rock fusion with latin, afro and balcan elements. Creative, full of depth and saturated with joy of life.
Dawn of the Martyr – Punish

The technical and brutal assault by what must be one of Switzerland's best death metal bands!

Heavy Metal Nation II – Jan Thomas & Matt Brand

19 little revelations of melodic metal by Swiss bands such as Crown of Glory, Fair Haven, Punish and Nighthunter.

Heavy Metal Nation III – Jan Thomas & Matt Brand

Old-school heavy rock'n'roll rules supreme on this compilation!

Conspiracy – Michael Bormann

Vocal artist and exceptional talent Michael Bormann (Jaded Heart) cuts the groove! 13 prime songs which stick in your mind and ears. Michael Bormann demonstrates that he is living and breathing melodic Hard Rock.

Miz Bluet – Paraschizzo

Paraschizzo presents: "Miz Bluet". Original swiss hip hop 19 Tracks incl. featers. (Feat. Keopatra, Feat. Seranjo, Feat. Anniz usw.) Check out the snippets at www.figgdyernscht.ch

Slow Food – Mark Sweeney

After a small break from CRYSTAL BALL's full on 10 years solid program, the workoholic used 2006 for his solo CD "Slow Food". Mark Sweeney shows himself from a completly new side which no one expected.

The 13 songs were recorded in the RMB-Studios in Duisburg (D) and are produced by Michael Bormann. A few rocky songs, dominated by superb ballads which prove Sweeneys melodic voice.

Remember Fela Anikulapo Kuti – Oghene Kologbo and Afrobeat Academy

Berlin-based Afrobeat Academy is one of the most massive afro-funk bands on the planet. The band was formed in 2005 to work with Nigerian guitar legend Oghene Kologbo from Warri, Nigeria. Kologbo joined Fela Kuti's Africa 70 band at the age of 14 and stayed for 7 years.

Fiddiyo – Paraschizzo

Paraschizzo presents: "Fiddiyo". Original swiss hip hop, 23 Tracks incl. featers. Check out the snippets at www.figgdyernscht.ch

Extrasensory Perception – Compiled by Martin & Liquid Soul

The well-known artists martin & liquid soul present the first unmixed compilation from mikrokosmos records. The compilation «extrasensory perception» includes 9 tracks from todays best artists in the progressive trance scene. With tracks from freq, liquid soul, earsugar, andromeda, visua, side a, behind blue eyes, martin and infinity, martin and liquid soul bring you awesome new tracks from the undisputed leaders of the genre together with new coming names.

With an incredible good flow, this compilation catchs you from the first second on and let you make your own «extrasensory perception».
Between Heaven and Hell – Ever Since

Ever Since has created its own style of music: Melodic Dark Metal. This style combines heavy metal and electro sounds, accompagnied by keyboards and powerful vocals that will lift you to a different atmosphere.

Visions – Psychosphera

A brand-new, suggestive production of Electro - Ambient / Lounge Music made in Switzerland. Musical scents that recall the sonorities of J.M. Jarre, Vangelis, Enigma and even more electronic visions. Sonorities that even have the power to create suggestive images and unknown landscapes in your mind by using your own fantasy. A trip in electronic music featuring original tracks, as if they were soundtracks of movies never appeared.
www.psychosphera.ch

Something to Say – 108

New CD from dub & downbeat producer Felix Wolter features the voices from Julia Messenger, Australia, Valeska Jakobowicz, Germany and Betty Lagachette, Swiss, supported by guitar sideman Jake Paland, London.U.K.

Invisible – Diaspro

Let Diaspro take you to a journey. A journey through different feelings, from peaks of European pop-folk to Latin and Mediterranean depths where everyone will find a bit of itself. Each of these tracks will surprise you for its difference from any other kind of music on the present scene. While you'll discover Diaspro, you'll discover their uniqe style, uniqe like yours.

Impact One – Paraschizzo

Paraschizzo presents: "Impact One", 24 tracks inclusive featers (Tash, B.O.P., etc.). Original swiss hip hop with guests from the US. Check out the snippets at www.figgdyernscht.ch

Fulltime Joker – Tempesta

The new album is straight guitarrock crossed with some blues and country influences. Fully matured sound.

GG and the Informers

The finest Roots Reggae Ragga Dancehall by GG & The Informers. The 11-headed band creates with fat brass, percussion and backing vocals a lot of fun, excitement and summer feeling.

Not even close - Fair Haven

Fair Haven plays song oriented hard rock, timeless rock songs with powerful refrains combined with melodic and feelingful balads. Dynamic pure!

Spirits of Jazz - Trio Reflection

Meditative modal jazz on raised level. Composed by the well-known virtuosi Darko Stanojkovski (Percussion), realized in cooperation with Matija Dedic (Piano) und Martin Gjakonovski (Double Bass)

70 minutes of relaxation. Enjoy the aura of peace, prayer, deep emotion and charismatic enthusiasm.

Power from Eternity - Cosmic Nature

instrumental first-class lounge. Brisk and rich-colored harmonic melodies, diversified but keeping entity. Arranged by Bihari Sharan, a musical mastermind. 13 sounds, total 60:49 min.

Without you… - Cosmic Nature

On this CD Farah's striking voice joins the musical resourcefulness of Bihari Sharan. 15 dilly songs combine a wide variety of different music styles like Lounge, Chillout, BreakBeat, RnB, WorldMusic, etc.

Popart? - Parashout

Parashout combines flashy beats, "sickass" synth- and bassriffs an some crazy grooves. The artist Thierry Zaugg created a symphony of trash, a parody about the modern popculture. Enter the World of Trashpop!

See also www.bediff.com.

Transforming - Fool'z paradise | Nicolas Fertig

funky lounge rock with vivid guitars, lots of bass and some dub influences. for background or focused listening.

Falzer - Marco Cortesi

Mixture between jazz-fusion and electronic music with a few melodic songs (Falzer, Pholkish, with vocals) and Drum'n'Bass dots.

santa - moonray jungle

a splendid collection of goa, elektro rock, dub, reggae, latin, 2step and worldbeat trax, bassed on a jungle vibe by artist santa. compiled and mixed by fe wolter for moonray records (see also moonray records).
Que Emocion - Convergencia

Que Emotion! The second album of the columbian-swiss salsaband Convergencia under the guidance of zurich drummer Pius Baschnagel is here! Their mostly own compositions are great melodic, hot rythms and south american joy of life. The two sisters Gloria and Guiomar Velandia and the newcomer Sebastian Enrique wonderfully interpret the catchy tunes which have columbian and cuban influences. The whole mix spiced up with a good dose of jazz. The 10 head strong orchestra recorded their album with the international renown sound ingeneer Jose Mendoza from Venezuela (i.e. Celia Cruz). In the five years of their existence Convergencia have created their own sound: Salsa, Sentimiento y Sabor…

Jazoo - Retro Future

After their successful and amazing debut-album named "ON TIME" instrumental jazz-rock band JAZOO from Slovenia continues with fresh and original combinations. They "packed music" in a nice CD-box which looks like "old-fashion portable turn-table with needle". You can travel from early '70's rock' thru '80's latino-funk' and '90's ethno-fusion' to the new millenium ambiental-lounge. A real nice trip, as the title says: RETRO FUTURE." More at www.jazoo.net.

feat. moogatoo - All-go-Rhythm

Jumpy and fancy beats, a crazy mix between break beats and harmonic electro pop. The CD is partitioned in 4 colors: blue, black, orange and pink.

Journey to the colors of sound:

Your first destination is a blue lagoon
of funky fresh grooves and vibes.

Your next place of visit will be the
dark jungle of electronic and driving beats.

As your journey unfolds, you visit
the peaceful orange sunsets of chilly ambient.

Last but not least, your final stop
will be the crazy pink world of trash.

Whiteshape - Blackout

Downbeats with convincing ideas from dub, electronika, and funky loops. The artistic arrangements are both suitable for listenining as well as for relaxed chilling, while the modern man works on his computer.

Vier Finger - Figgdy Ernscht

Paraschizzo presents: "the album Four Fingers by Figgdy Ernscht"
20 Tracks inclusive featers. (A. Stone, ANN11 & Danny)
Authentc ans streight Swizz Räp, which reflects our everyday life.
Check out the snippets… on www.figgdyernscht.ch

Heavy Metal Nation - Jan Thomas & Matt Brand

Heavy Metal Nation CH Sampler. First and one of it's kind!
18 songs, 18 Bands, a real bomb.

Good Morning Blues - Larry's Blues Band

Larry Schmuki has the blues in the blood, he is living the groove. The surroundings blurr, the guitarist takes on a breathtaking solo. Not many musicians who stand for real blues in Switzerland. But if someone has earned this description, it's certainly Larry Schmuki, guitarist and singer of Trust and Hamp Goes Wild, since more then 30 years on the road.

Moments - NBE

Rap in it's best form. The hottest beats and rhymes from downtown Switzerland. Underground shit, party burners, and tracks 2 think about. A Masterpiece!

Subrayado - PJ Project

"Subrayado" is the current album of the band "PJ Project", by keyboarder Paul G. Jakob, saxophonist Michael Allemand and bass player Thom Wettstein. Their music is a wonderful mix of TripHop, Funk und AcidJazz, with strong influences of House and Dub.

The fusion of electronic beats, a wide array of instruments (piano, saxophone, trompet, guitar, synthesizer and percussion) and the emotional soul-voice of Ivy Rentsch makes this a special treat for all listeners.

Ticino Magico - Gioari

The musical experience by GioAri is developed by the distinct reflections of nature. Ticino Magico (Magic Tessin) is a work of art recorded in various locations near the Lake Maggiore, and from the Ticino valleys and mountains. Especially during the seasons of spring and summer, we have also gathered some significant moments such as the sunrise (dawn, daybreak) and the nights of the full moon. Music for nature lovers and spiritualy minded persons. Relax & enjoy!
Fresh House - Ilja

The fresh summer dance CD for all house friends. Composed and arranged by Ilja Sadkowsky with guests.

Crimson Vibes - Agressive Sound Painters

Punkrock and newmetal in it's original splendor. Interesting lyrics and daring compositions with teeth.

HONK! - HONK!

Funky groovy jazzsongs which make you get up and dance.
Still Pimp'n - Chamelion

Midwest and west coast style of hip hop and rap with a gangsters feel to it. Chamelion is a young rapper who has been going through hard times in his life. The cd tells his life story. Phat beats and cool lyrics, a tight mix from St. Louis USA.

Sunday - Deja Move

Conscious chill-out
Original mix of rock, jazz and disco with may electronic beats and toys. By Aaron Bingle. (see Deja -Tunes Vol. 1)

Platinum - Tempesta

New-Heavy-Rock, Switzerland
Smashing heavy tracks and ballads. Reminds you of Metallica in their prime. Mixture of rotten-rock-ballades-blues. A real gem.

Retro - Giovi and the Rubbersoul

Funky swiss blues-rock'n soul, the very best of 10+ years of gigs and 4 albums

Desire - Xtreme & Romero

Midwest R&B and Hip Hop

No Me Hables Mas De Amor - Celenia

Salsa, Latin-Dance Music, Caliente

Still Life - Jon Zeeman

Funk, vibrant Blues Rock

Piano - Anita Nötzli

classical piano music by Brahms, Chopin, Debussy und Crumb
Waiting for You - Kruno De and band

alternative grunge rock, a great blend of instruments

Celenia - Celenia and band

soul, funk, pop, superb voice with 10+ instruments

My Definition of Trance - Chris Schenk

trance, dance-trance

The Flying Fungus - Thierry Zaug

goa, mostly happy phat beats and some progressive goa

On Time - Jazoo

funky jazzy fusion, best mix of grooves and solos in a long time

Fool'z Paradise - Nicolas Fertig

chill-out ambient, 2 reggae tracks and a lot of good vibes

Fallen from a Star - Nimai

Nimai's music is generally not loud and also not repetitively insistent. More importantly, his music is great pop, a vehicle for emotional content.
SOS - Philippe Chretien, Tommy Schneider, Jean-Michel Gosteli

funky-jazzy-groove with hammond B-3 organ, drums & sax

The Street Voices - Kruno De

funk, hip hop, mellow beats, interesting lyrics

Hard House Specials - GND2

the ultimate in hard house & trance, great dance beats

Secretos de amor - Convergencia

sunny, dancy latin-jazz, salsas and bossa novas

Duo Impressionen - Volker Frick, Geige und Timothy Campling, Konzertgitarre

Innig gespielter Bach, intensivste Zigeunermusik, kreative Klassik und andere Wohltaten
Moonray Records
santa - moonray jungle

a splendid collection of goa, elektro rock, dub, reggae, latin, 2step and worldbeat trax, bassed on a jungle vibe by artist santa. compiled and mixed by fe wolter for moonray records.

Moonray Lounge 5 - Compilation by Felix Wolter

The new one is here! Dubhouse in the finest moonray quality. 11 groovy tracks from razoof, salz, ray, fe, chico, beam, aaron bingle, linedriver, pre fade listening & trance vision steppers.

Stand Strong - Reggae

Modern roots reggea classics from TVS D, voiced by Ras Milo UK.

Moonray Lounge 4 - Compilation by Felix Wolter

more downbeats, compilation with 11 tracks, with Chin Chillaz, Mario von Hacht, Moonbootica, Les Deux and many more in continuousmix

Moonray Lounge 3 - Compilation by Felix Wolter

dub & reggaebeats compilation with the true pioneers of the german reggae. 12 tracks with The Vision, Pensi, Toubab, Visionairies and many more

Moonray Lounge 2 - Compilation by Felix Wolter

again classic. the orange deephouse compilation with 10 dubhouse tracks, from Salz, Razoof, Solar Moon System, TVS and many more in continuousmix

Moonray Lounge 1 - Compilation by Felix Wolter

classic. the chilly blue compilation with 11 chilly downbeat tracks, from Pre Fade Listening, Deja-Move, Pickadelic and many more in continuousmix

deja-tunes 1 - Compilation by Aaron Bingle

the finest in sunny beats, jazzy lightbeats compilation with 12 tracks. You feel the sun, lay back and relax - Deja-Move, Toubab, PFL and Julia Messanger and many more take you with them into their space. Have a good journey ...